[newsletterchapter2 title="GENERAL MARKET COMMENTS"] " It is of note that stocks have gone nowhere for 6 days while generic optimism has continued. As I said last week, there is a local negative energy due early this week which has been threatening but has not yet become overt.
Still the wide ranging bar from last Thursday offers tight risk parameters. If taken out on the downside, selling opens up.  Let's see. The market is going to make a decisions even though the seasonal should be friendly.
[/newsletterchapter2][newsletterchapter2 title="MARKET TIMING FACTORS"] The Negative Price Magnet (Black Hole) on 10/15 completely Recycled Risk Appetite and launched a new leg up which may now be achieving some tactical maturity. As I have been noting: "There is a dearth of important nodes."
There are lesser but overt negative energy nodes "was due 11/10 and also near 11/18." Those nodes were deemed to only have local timing. The timing profile inferred: "Upside into month end." That has occurred. The nodes should begin to have a bearish influence.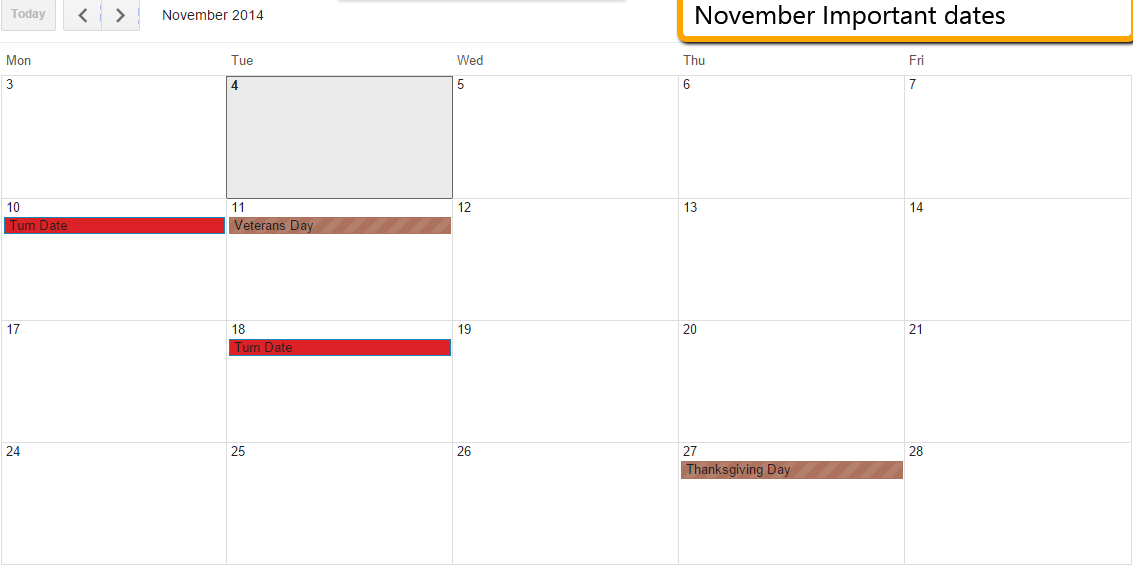 [/newsletterchapter2][newsletterchapter2 title="SENTIMENT INTERPRETATION"]  The best Sentiment interpretation remains that the Exceptionally Low sentiment of "0%" confirmed an unusual Capitulation on 10/15. A typical Post-Capitulation Rebound has continued. Now there have been 93% & 96% Bullish readings. This is not a hard Sell signal but does fit with the upcoming minor negative node next week. Thus, "Upside is limited." Be alert for signs of technical weakness.
[/newsletterchapter2][newsletterchapter2 title="INTERMEDIATE TERM SENTIMENT"] Intermediate Sentiment indicates that a durable pessimistic extreme occurred @ the Black Hole. Panic has dissipated. Bullish Expectations are Recycling back into the Psychological consensus of Wall Street. However, the surprise may become that Stocks are entering a Hard Churn, not a Hard Rally. It is not so Easy.
[/newsletterchapter2] [newsletterchapter2 title="THE TECHNICAL VIEW"]  Tycially the week before thanksgiving, is a weak week for the SPX. With the 96% bullish sentiment, that does fit the profile. The question at hand, will the spx follow the expectations? The $NYAD pattern is still in phase 1 and we have been waiting for phase 2 down to hit (orange line) Price has NOT reacted YET.
The SPX is still trading within the very large expanding triangle and just touched the top of the pattern line. Normally, it can be viewed as very bearish, as the next target would be at the bottom of the expanding triangle. But with seasonality on the side of the bulls, expecting a quick drop that finds support between the 2010-1970 area-followed by yet another touch of the upper expanding triangle line-may fit a little better.
The shocker to just about everyone-would be if the high sentiment reading and very bearish pattern (expanding triangle) actually plays out. We have come a long way without any breather-so I guess anything is possible.
[/newsletterchapter2]