[newsletterchapter2 title="GENERAL MARKET COMMENTS"] The 10/15 "Black Hole" (0%) Capitulation confirmed the "Ebola Low." That event can be seen, as more and more, cogent. The wonderful profiled decline from the 9/19 High into 10/15 was a serious shakeout in the ongoing Bullish experiment. As I expected, a lawful Rebound has continued to unfold from that Low.
This might argue that a new dynamic leg up will continue to run. However, there are some near term timing indicants which suggest that the easy upside is concluding. The Uptrade should be and, seems to be tiring. The 96% Bullish has not "topped" it yet but upside momentum has become choppy.
[/newsletterchapter2][newsletterchapter2 title="MARKET TIMING FACTORS"] The Negative Price Magnet (Black Hole) on 10/15 completely Recycled Risk Appetite and launched a new leg up which still lacks any defined termination. But, yes some tactical maturity is typically due.
Some lesser negative energy nodes are due near here and also "near 11/18." That makes trading near here vulnerable to setting up a well-deserved down trade. This is a low volume, holiday type market so it is hard to get a real read on it.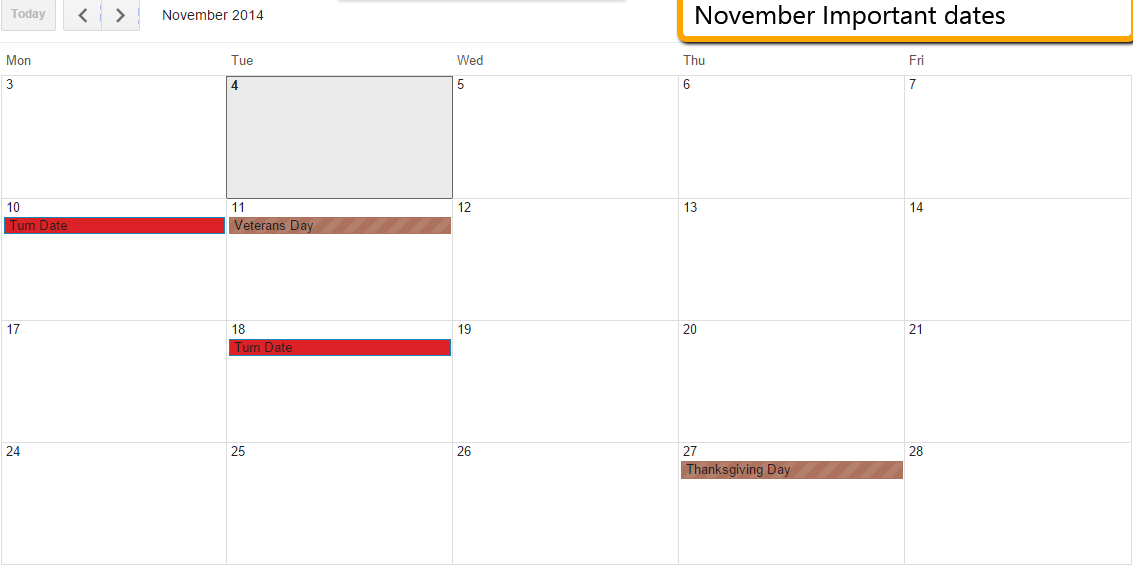 [/newsletterchapter2] [newsletterchapter2 title="MARKETS AS METAPHOR"] Financial Culture has suddenly risen into new heights of Ebullience. Now, any new Vulnerability could bring new declines.
[/newsletterchapter2] [newsletterchapter2 title="RELATED MARKETS"] Gold has continued to be weak albeit the recent reversal does signal some Capitulation behavior. The ideal tactical profile still allows for probes to new lows over the next few weeks.
Treasuries still lack any real trading Clarity. Energy did put in a profiled "Capitulation" near the October Black Hole but has not been able to garner any traction. These Behaviors are in alignment with the strong Dollar Gestalt. Really not much of an edge here. 
[/newsletterchapter2][newsletterchapter2 title="SENTIMENT INTERPRETATION"]  The best Sentiment interpretation remains that the Exceptionally Low sentiment of "0%" confirmed a robust Capitulation Low on 10/15. A typical Rebound occurred as expected but the Degree of the Rebound has not been typical.
The recent 96% Bullish reading has marginally slowed the rise but has not reversed it. The minor negative node due now has not been actualized. Still: "Upside is limited."
[/newsletterchapter2][newsletterchapter2 title="INTERMEDIATE TERM SENTIMENT"] Intermediate Sentiment indicates that a durable pessimistic extreme occurred @ the Black Hole. Bullish Expectations have been robustly Recycled. However, some timing profiles infer that Stocks may be beginning to Range near these levels even though Seasonals are positive. So, prefer some congestion next 2 weeks.
[/newsletterchapter2] [newsletterchapter2 title="THE TECHNICAL VIEW"]  The chart below is showing the SPX in comparison to the $NYAD (NY Advance/Decline index) . Typically some type of top has come in a 2 phase manner. The first pattern is when the MACD divergences from the $NYAD, which is marked in red.  The second phase and when a more important drop hits, is when the $NYAD diverges from the SPX and heads lower as the SPX continues to make higher highs.
It appears we are in phase 1 now and that should "LIMIT STRENGTH" here. A shallow decline SHOULD be followed by yet another push higher on the SPX. If a more meaningful decline is due-we should see the $NYAD start to head lower when the SPX is making that last push. With sentiment at extremes-and the $NYAD in a phase 1 here, expecting some choppy tape and some type of pullback would make sense.
The final phase 2 lift for the SPX-maybe 2060 would be a target area to watch, where the more meaning pullback hits. Support for the SPX if we see some weakness, would be the 1990-1972 area.
[/newsletterchapter2]