[newsletterchapter2 title="GENERAL MARKET COMMENTS"]  The 10/15 "Black Hole" (0%) Capitulation confirmed the Ebola Low. The wonderful profiled decline from the 9/19 High into 10/15 was a serious shakeout in the ongoing Bullish experiment. As I expected, a lawful Rebound has continued to unfold from that Low.
This might argue that a new dynamic leg up will continue to run. However, there are some near term timing indicants which suggest that the easy upside is concluding. The Up-trade is tiring and engendered a 96% Bullish reading today.  So, expect some surprisingly choppy trade to potentially begin from near here.
[/newsletterchapter2][newsletterchapter2 title="MARKET TIMING FACTORS"] The Negative Price Magnet (Black Hole) on 10/15 completely Recycled Risk Appetite and launched a new leg up which may now be achieving some tactical maturity. As I have been noting: "There is a dearth of important nodes."
There are lesser but overt negative energy nodes "due 11/10 and also near 11/18." Those nodes were deemed to only have local timing. The timing profile inferred: "Upside into month end." That has occurred. The 11/10 node should begin to have a bearish influence.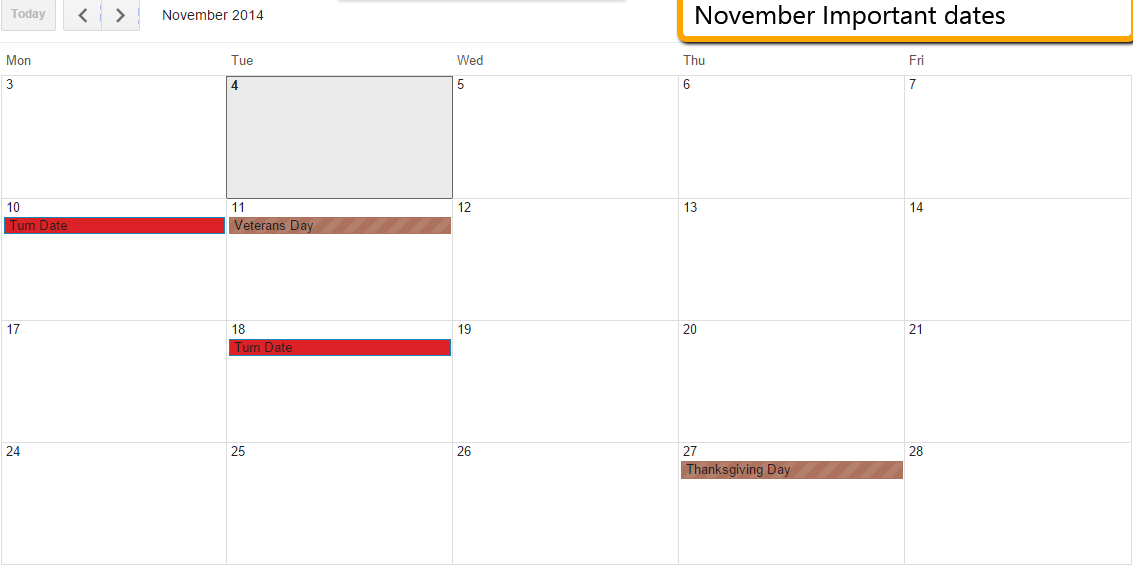 [/newsletterchapter2] [newsletterchapter2 title="MARKETS AS METAPHOR"] Financial Culture is undergoing a new strange Ebullience. This infers that a new Vulnerability could be brewing or Ranging.
[/newsletterchapter2] [newsletterchapter2 title="RELATED MARKETS"] Gold continues its' cascade. This Capitulation, possibly "into year end" will be clarifying. Treasuries still don't seem capable of reversing meaningfully? Energy put in a profiled "Capitulation" near the Black Hole. Energy Equities did have a great Reversal but Crude is mired in a basing pattern. This Behavior seems to be under the thumb of the strong Dollar Gestalt.
[/newsletterchapter2][newsletterchapter2 title="SENTIMENT INTERPRETATION"]  The best Sentiment interpretation remains that the Exceptionally Low sentiment of "0%" confirmed an unusual Capitulation on 10/15. A typical Post-Capitulation Rebound has continued. Now there have been 93% & 96% Bullish readings. This is not a hard Sell signal but does fit with the upcoming minor negative node next week. Thus, "Upside is limited." Be alert for signs of technical weakness.
[/newsletterchapter2][newsletterchapter2 title="INTERMEDIATE TERM SENTIMENT"] Intermediate Sentiment indicates that a durable pessimistic extreme occurred @ the Black Hole. Panic has dissipated. Bullish Expectations are Recycling back into the Psychological consensus of Wall Street. However, the surprise may become that Stocks are entering a Hard Churn, not a Hard Rally. It is not so Easy.
[/newsletterchapter2] [newsletterchapter2 title="THE TECHNICAL VIEW"]  The SPX  appears to be trading within a large expanding triangle pattern. It may take its time getting to the top and that trend line is rising. If the high sentiment readings produce some expected "set backs" a normal support zone would be between 1978-1948.
If that support zone holds and the SPX is going to try for the top of the expanding triangle line-it could be stretched as high as 2075-2100 when it gets there.  For now, there are bearish divergences and some backing and filling to the downside support zone makes the most sense. If higher-2030 remains resistance.
[/newsletterchapter2]