[newsletterchapter2 title="GENERAL MARKET COMMENTS"] The 9/19 High was followed by a Viral Cascade which culminated @ the 10/15 "Black Hole" Capitulation. Extreme Low Sentiment (0%), a rare "Black Hole" configuration and the pandemic panic Ebola meme were all Tells of a wonderful Market Extreme.
The profile for a 9/19 High and a cogent Low due near Mid-October was exciting but it was all over in a hurry. Now, as I expected, a lawful Rebound has continued to unfold. Risk Appetite has been completely recycled. However, there are some timing indicants that the easy upside is concluding. So, expect some surprising choppy trade for a change.
[/newsletterchapter2][newsletterchapter2 title="MARKET TIMING FACTORS"] The Negative Price Magnet (Black Hole) on 10/15 Recycled Risk Appetite and launched a new leg up. As noted, "There is a dearth of important near term nodes." There are lesser but overt negative energy nodes "due 11/10 and also near 11/18." Those nodes were deemed to only have local timing. Thus, they have had little "pull" so far. That profile inferred: "Upside into month end." Now, that 11/10 node should begin to influence Equities.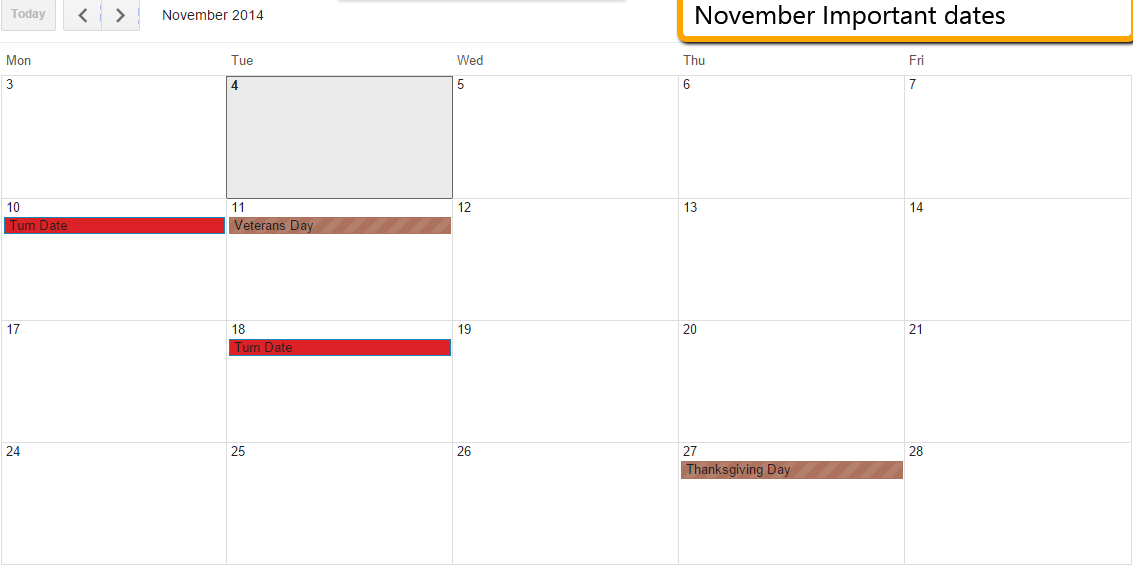 [/newsletterchapter2] [newsletterchapter2 title="MARKETS AS METAPHOR"]  Financial Culture Complacency was completely dispelled but, then Panic was discounted. Now, a new strange Ebullience is returning. This infers that a new Vulnerability is brewing. Next 2 weeks may not be EZ.
[/newsletterchapter2] [newsletterchapter2 title="RELATED MARKETS"] Gold was not able to go up and has entered a new Capitulation, "into year end." Treasuries put in a Spike High but are still not capable of reversing meaningfully? Energy had a profiled "Capitulation zone" near the Black Hole. Energy Equities did have a great Reversal but Crude did not. Many of these Behaviors are under the thumb of the strong Dollar Gestalt.
[/newsletterchapter2][newsletterchapter2 title="SENTIMENT INTERPRETATION"]  The best Sentiment interpretation remains that a strange potentially violent Range may continue. Exceptional Low sentiment of "0%" confirmed the Capitulation on 10/15. I had allowed last week that the typical Post-Capitulation Rebound should continue. It did, but there has now been a 93% Bullish reading after the big run into month end. Upside is now limited but stocks may stay sticky for a bit.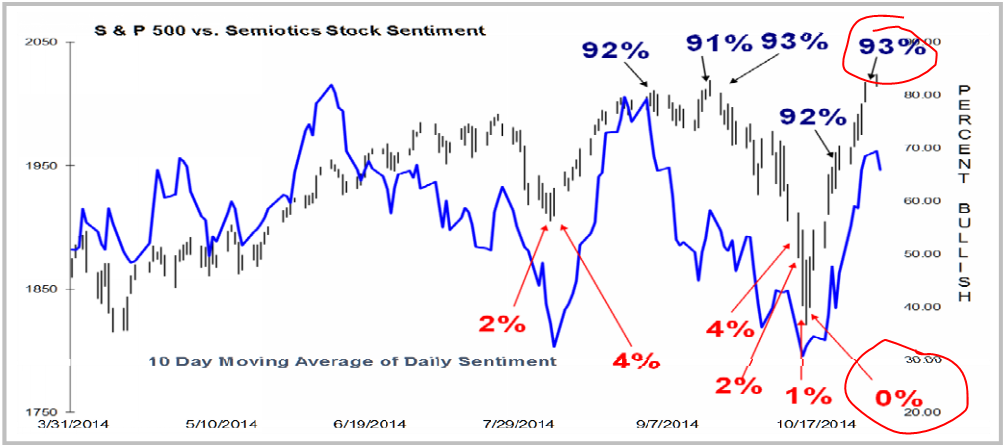 [/newsletterchapter2][newsletterchapter2 title="INTERMEDIATE TERM SENTIMENT"] Intermediate Sentiment indicates that a pessimistic extreme of note occurred @ the Black Hole Low. Panic evaporated and prior Bullish Expectations have been Recycled back into the Psychological consensus of Wall Street. However, the surprise could become that Stocks could enter a Hard Churn not a Hard Rally.
[/newsletterchapter2] [newsletterchapter2 title="THE TECHNICAL VIEW"]  The SPX  broke through the rising wedge-primarily because of "time' There is support at 1988-ish and then 1973. Seeing some backing and filling would make sense. Below 1973, we could see a larger retracement.. If the bulls try higher, watch the 2030-2040 area as resistance. I am not sure they have enough gas in the tank to get there-especially with the high bullish sentiment readings. 
[/newsletterchapter2]